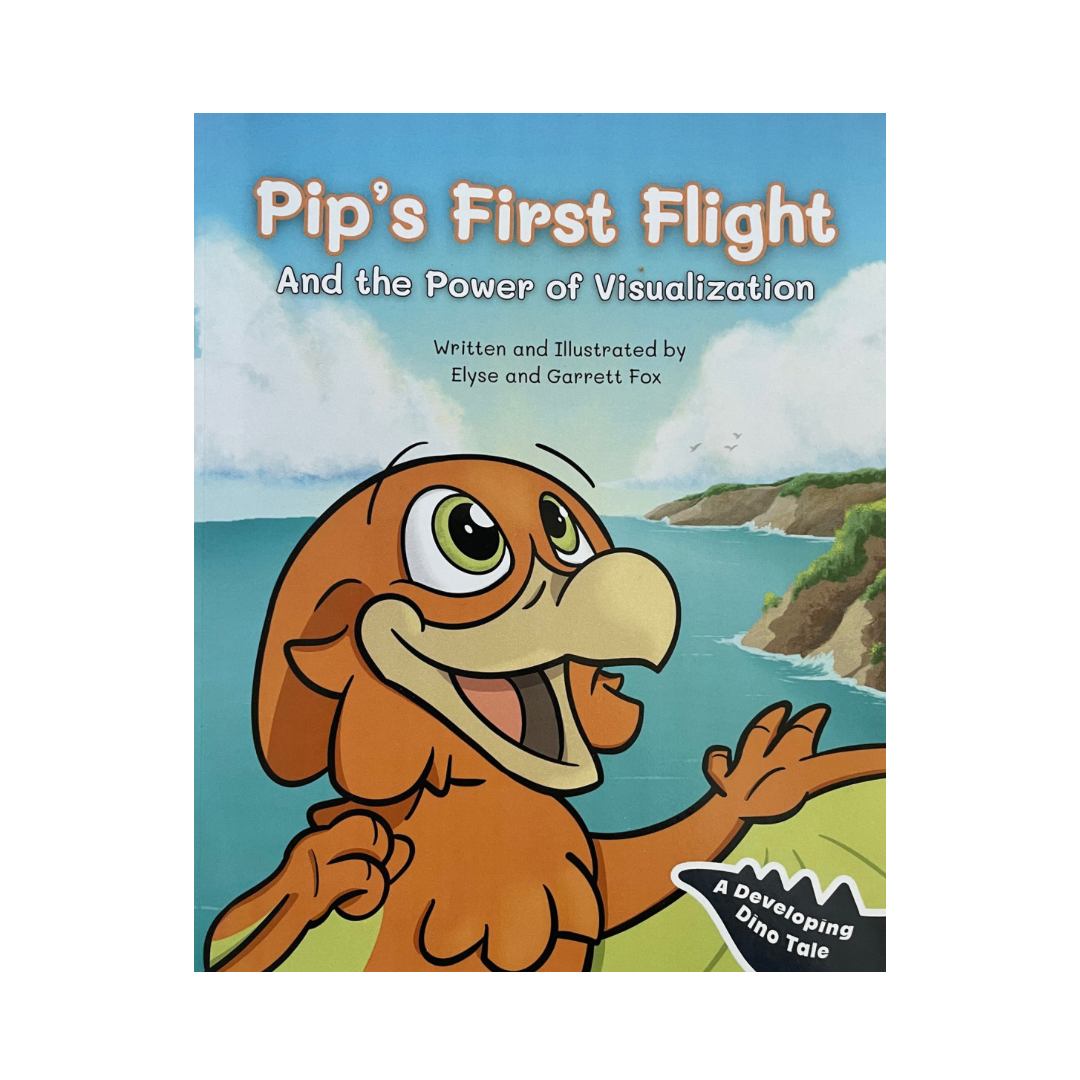 Pip's First Flight and the Power of Visualization
A lesson on the power of visualization
Pip the pterodactyl has been practicing how to fly. The big day has come where he must leap off the cliff to take his first flight. Can Pip overcome all the scary thoughts about what might go wrong? Instead, what if he focuses on all the things that might go right?
"This story about a young pterodactyl has eye-catching illustrations, rhymes, AND has discussion questions at the end to take the lesson further! Such a great lesson on visualization that is great for children and adults!"
Lindsey M. Larsen, OTD, OTR/L, ASDCS
About the Author and Illustrator
Elyse and Garrett Fox are a husband and wife children's book author and illustrator team.
"Our goal is that our short, fun stories based on relatable examples will help guide children on their journey to developing important social and emotional skills. We hope your children enjoy our stories as much as we enjoy bringing them to life." Visit JollyFoxBooks!